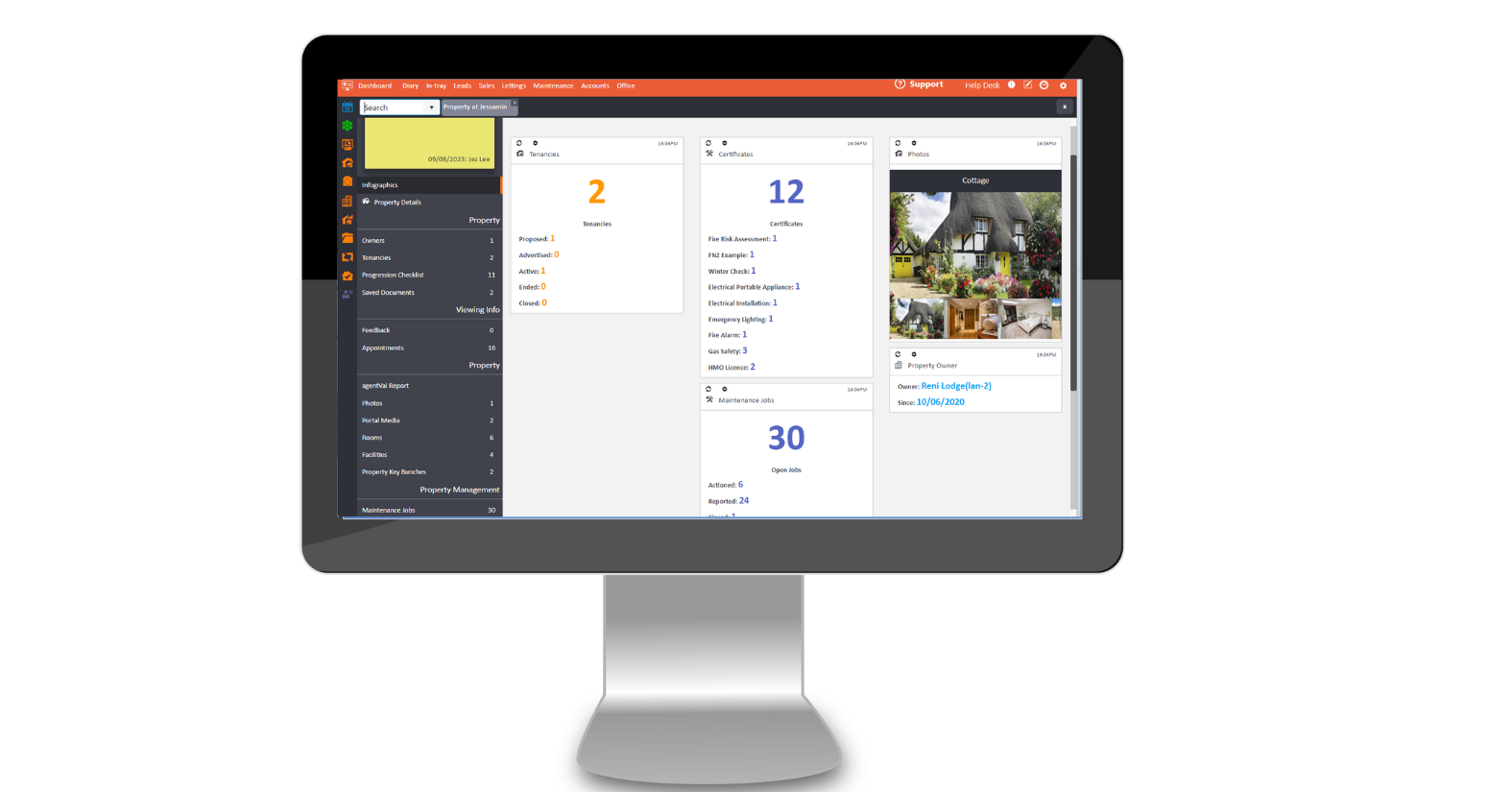 Letting Agent
An innovative lettings software solutions that boasts one of the most comprehensive Property Management and Client Accounts packages on the market.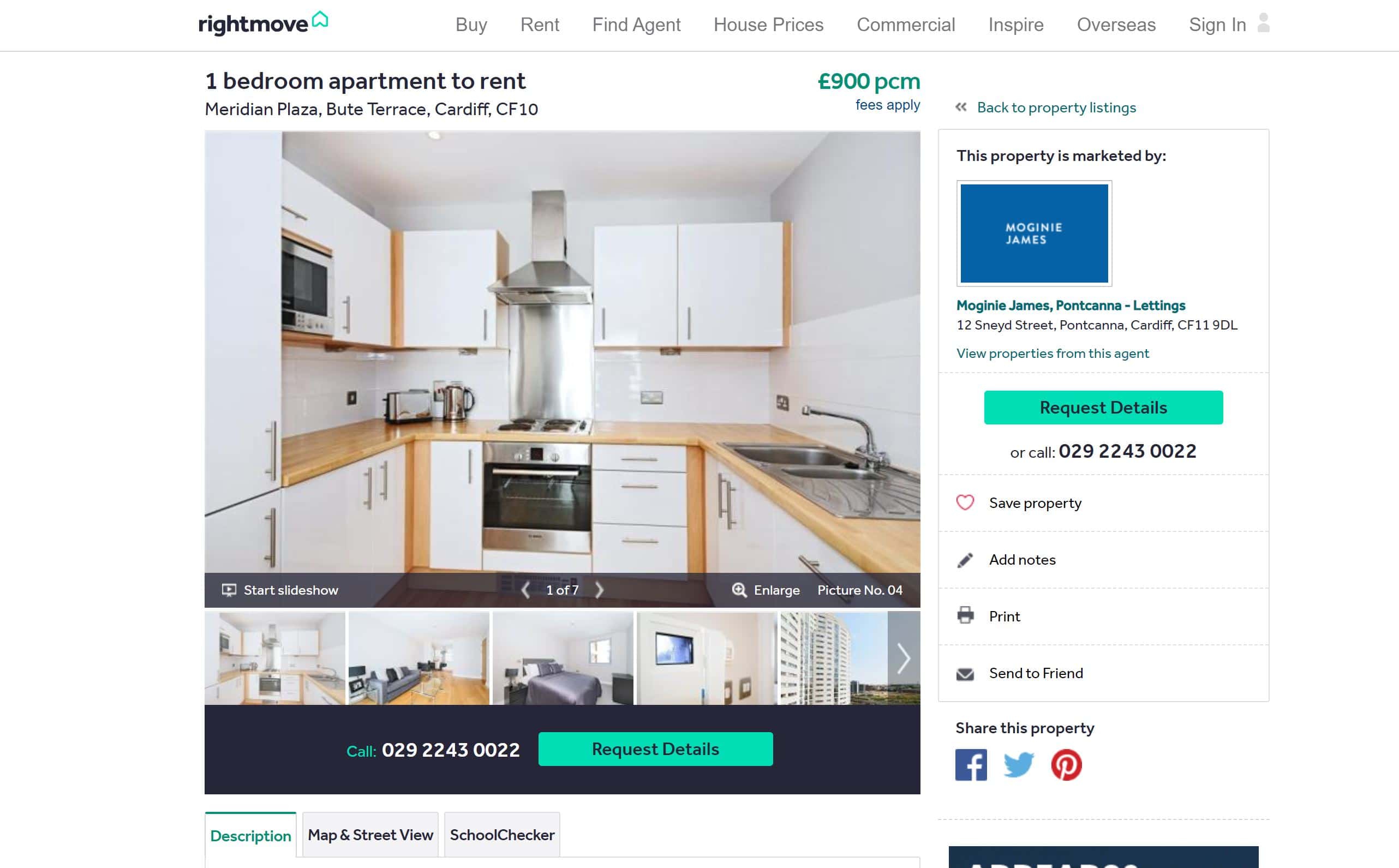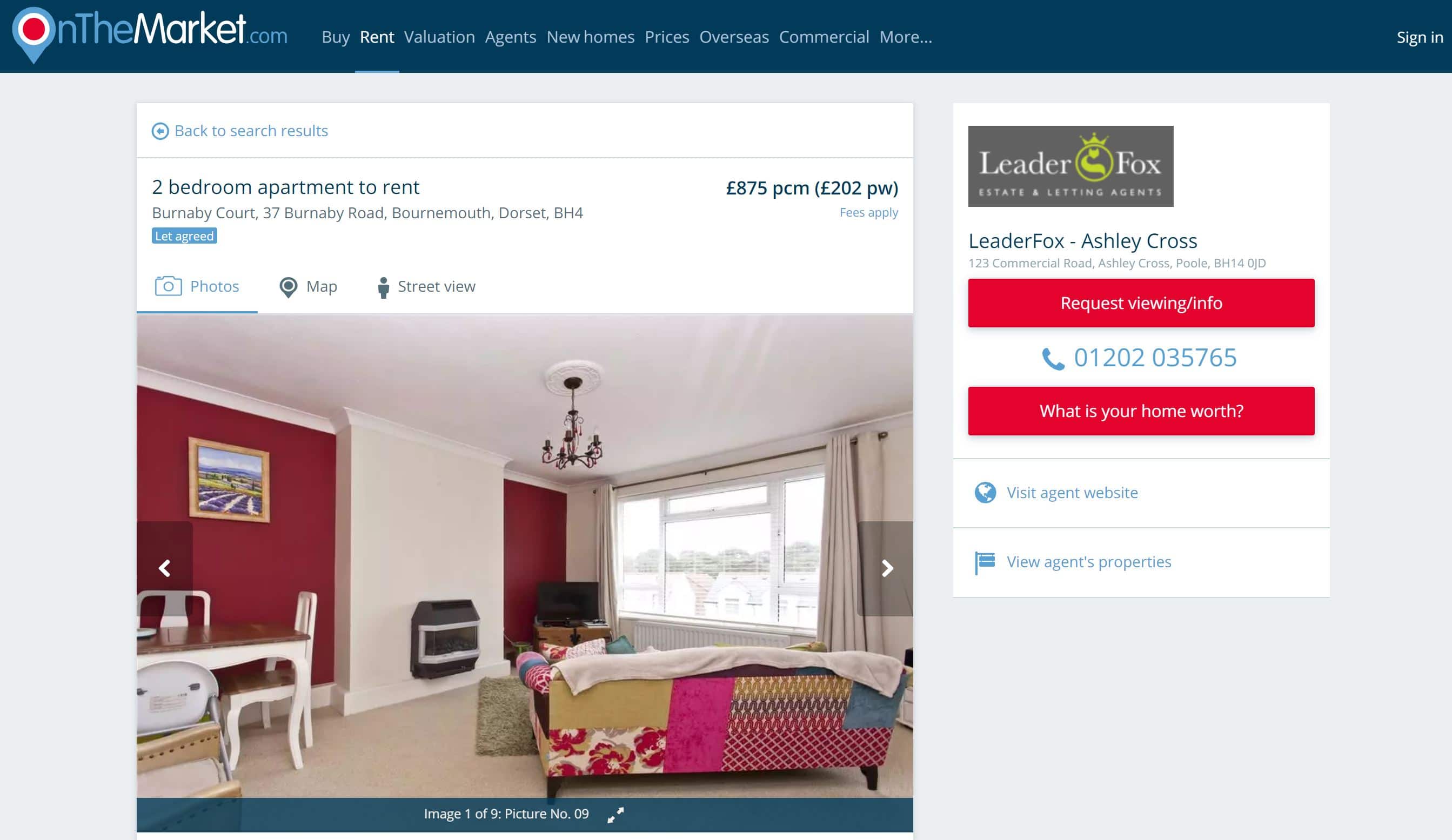 Marketing
Marketing couldn't get much easier with agentOS, by simply clicking the advertise button once your tenancy is created your property will be sent up to your portals and website. Wanting to create brochures and window cards? Simply upload your templates ready for use!
Client Accounting

agentOS has a comprehensive client account section allowing you to connect to your bank account via open banking for reconciliation, deposit registration and rent management.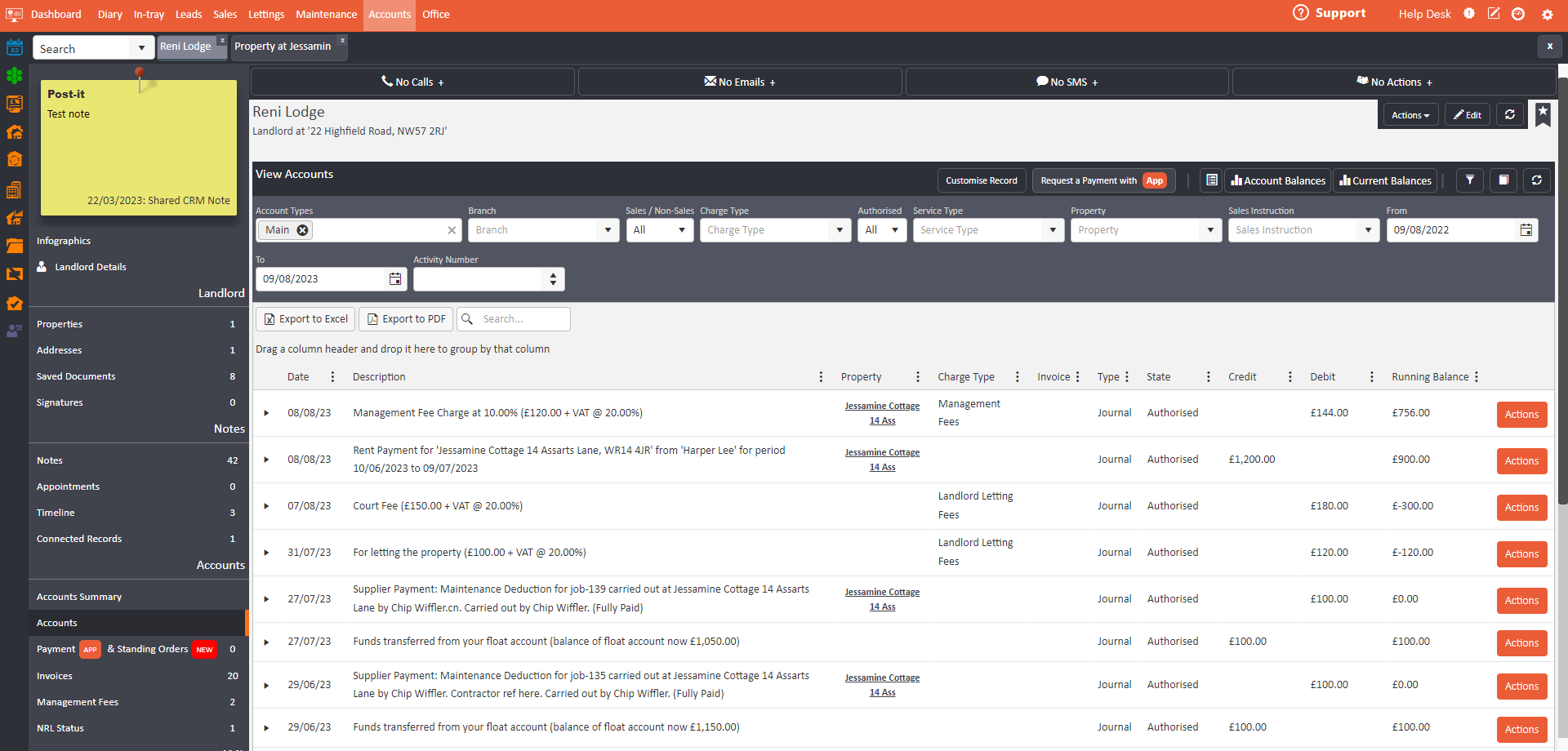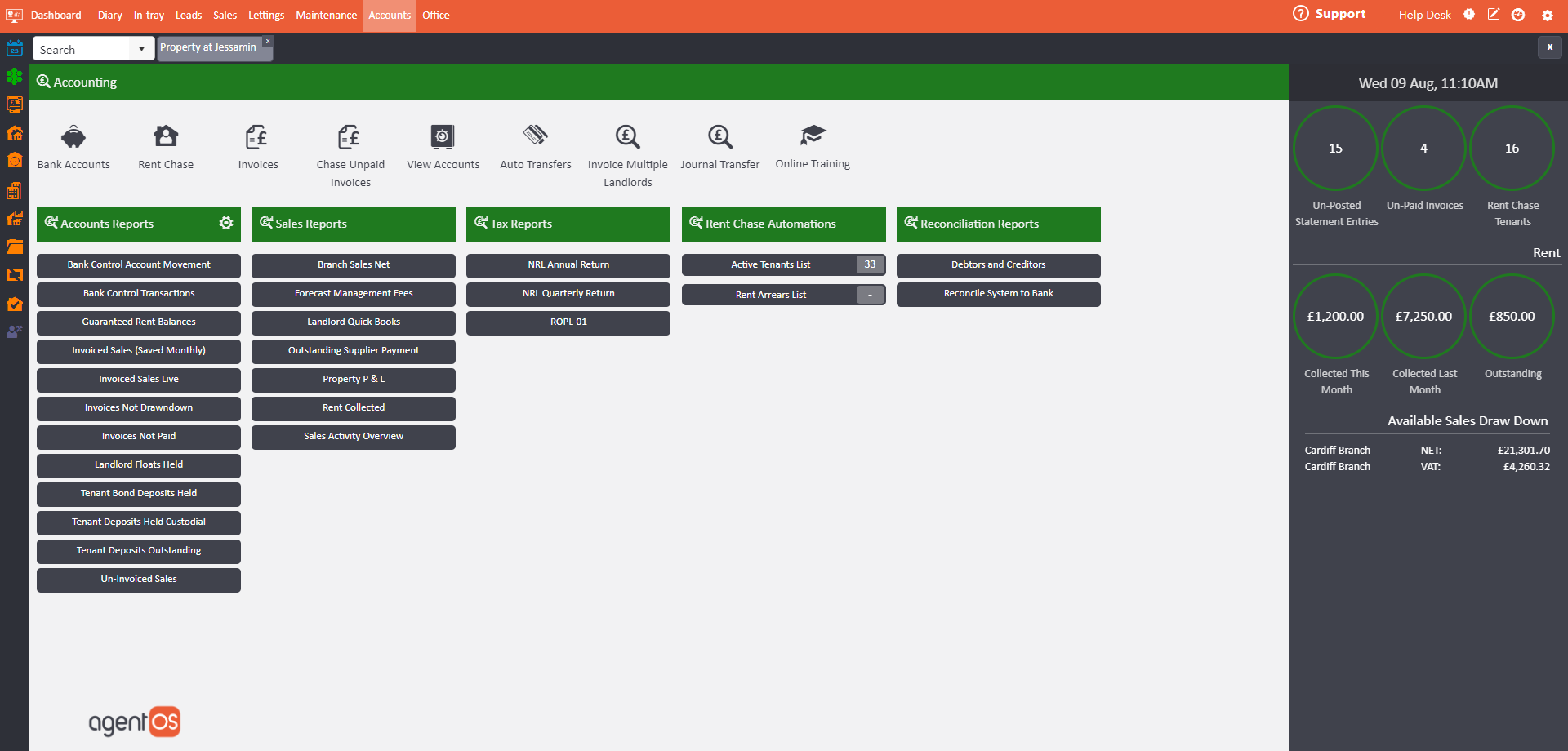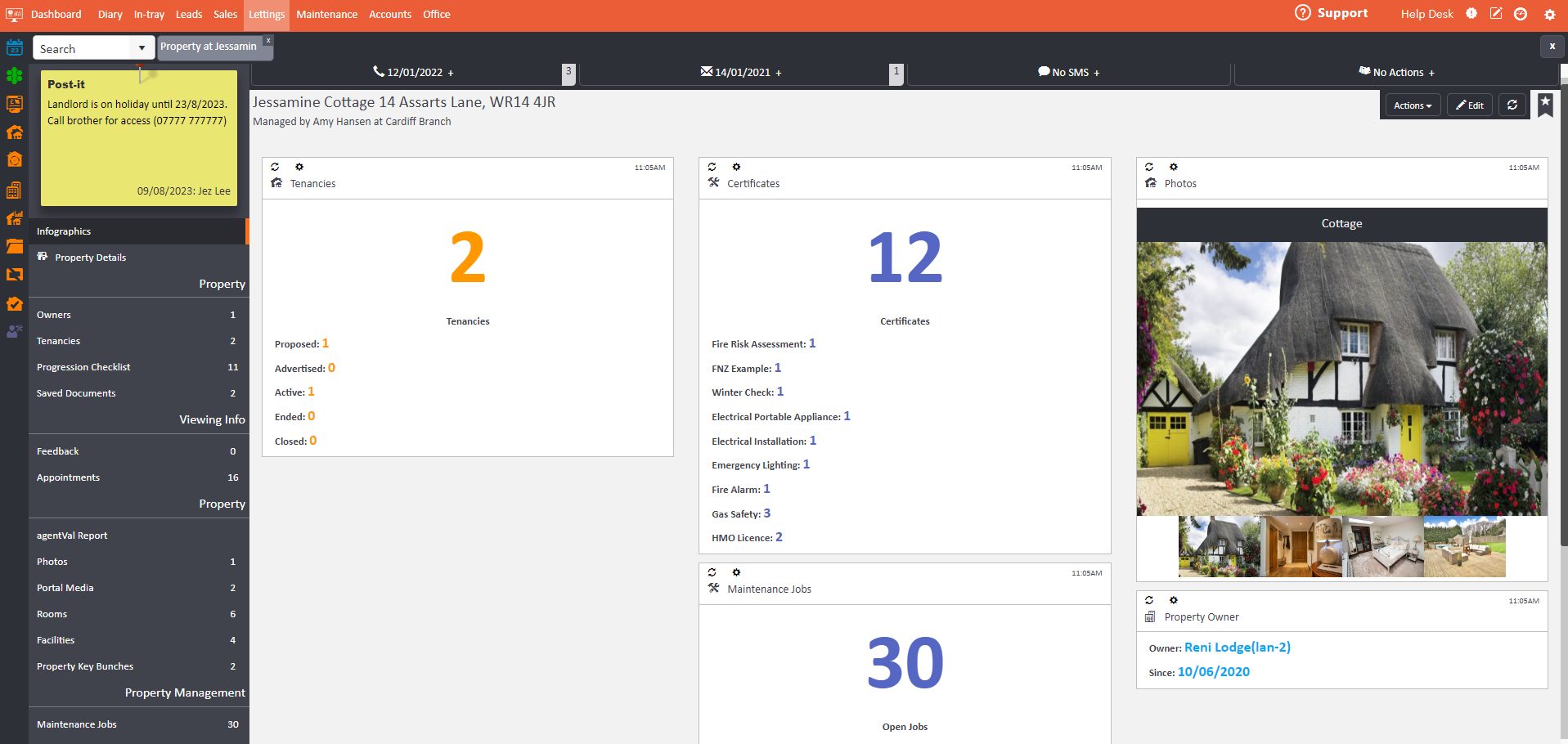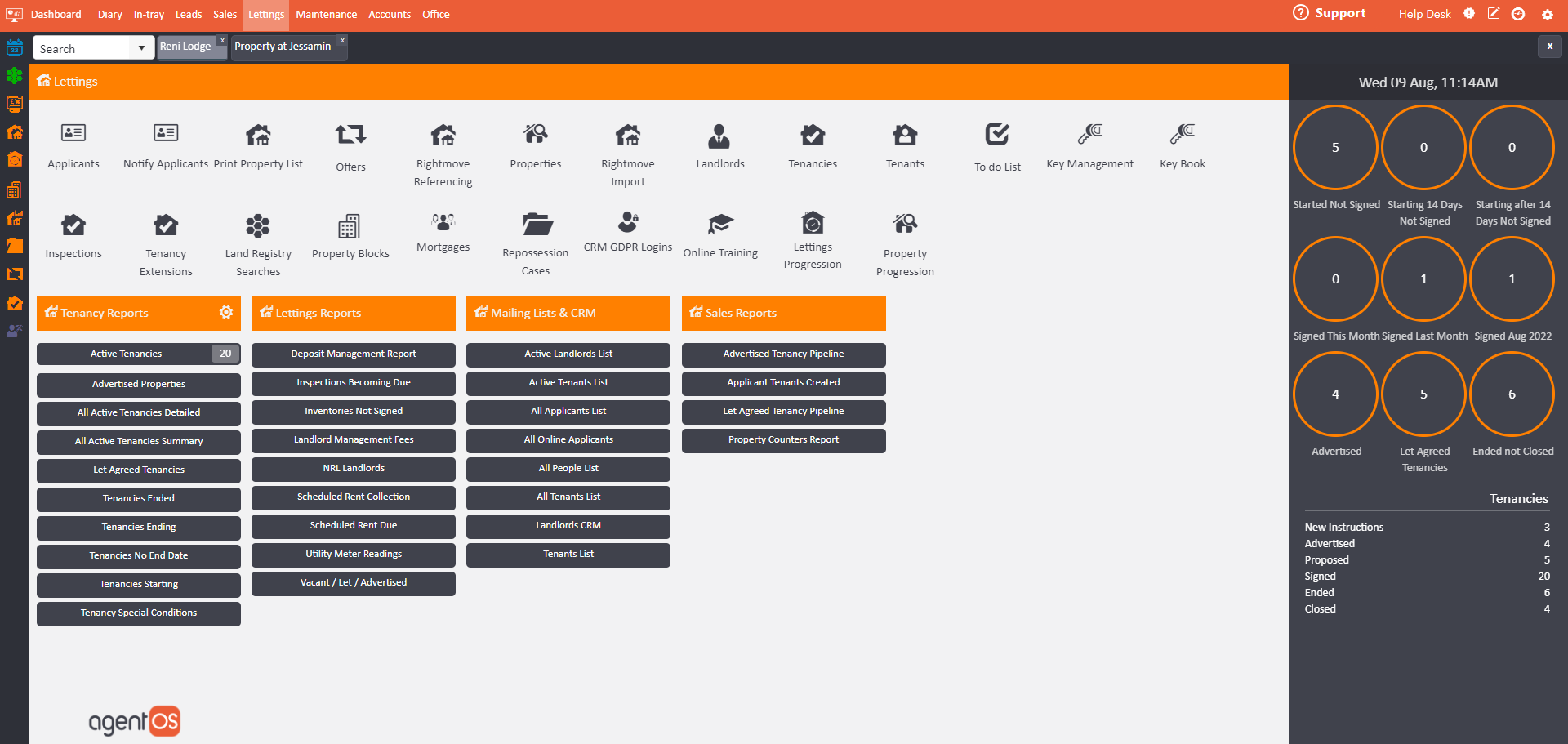 Property Management

Manage your certificates, compliance, maintenance and inspections using the extensive features in agentOS.
Combined with the Contractor App makes property management more efficient.
Day to Day

Manage and oversee day to day tasks and administrative functions with our easy to view dashboard.
In conjunction with our Neg App so that you can manage whilst on the road.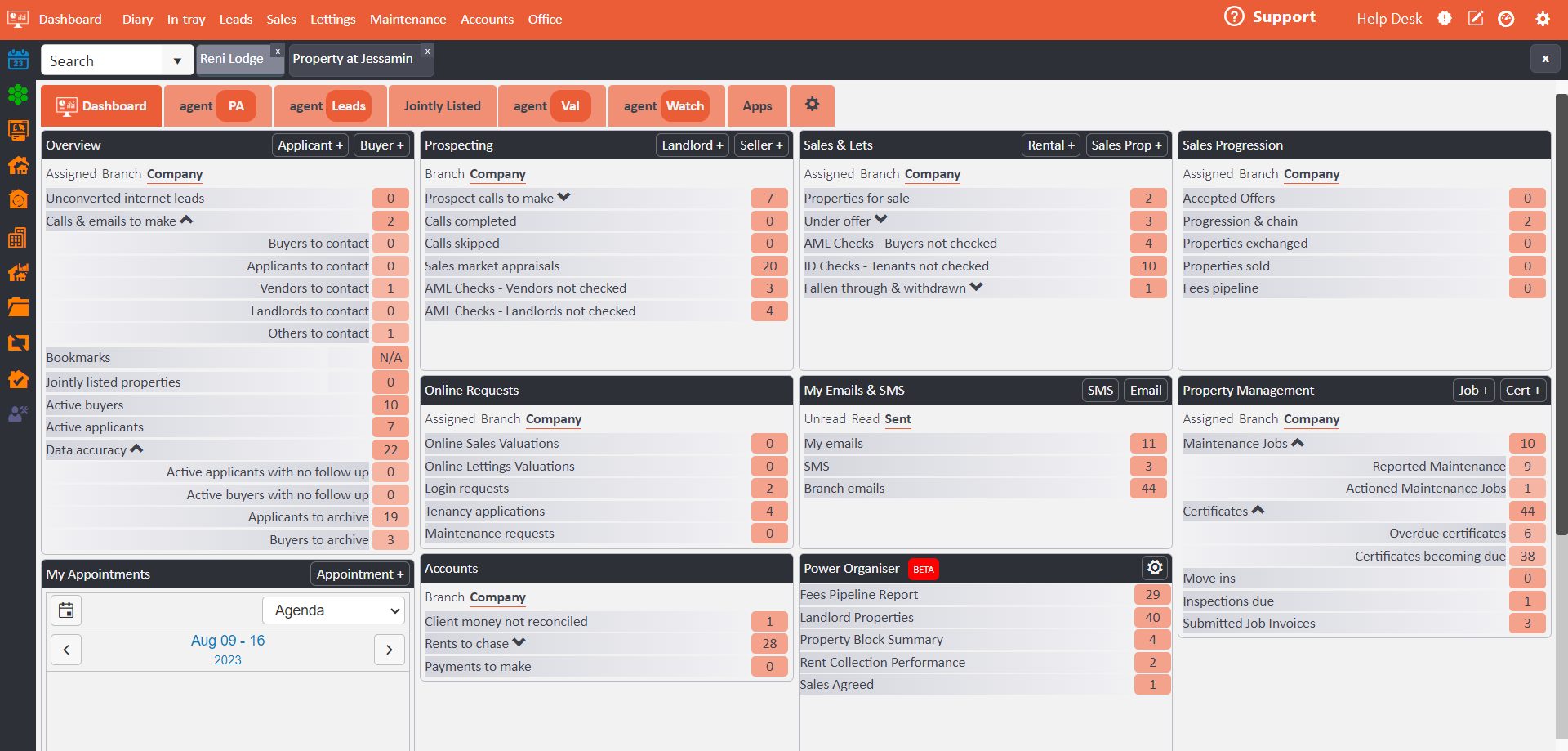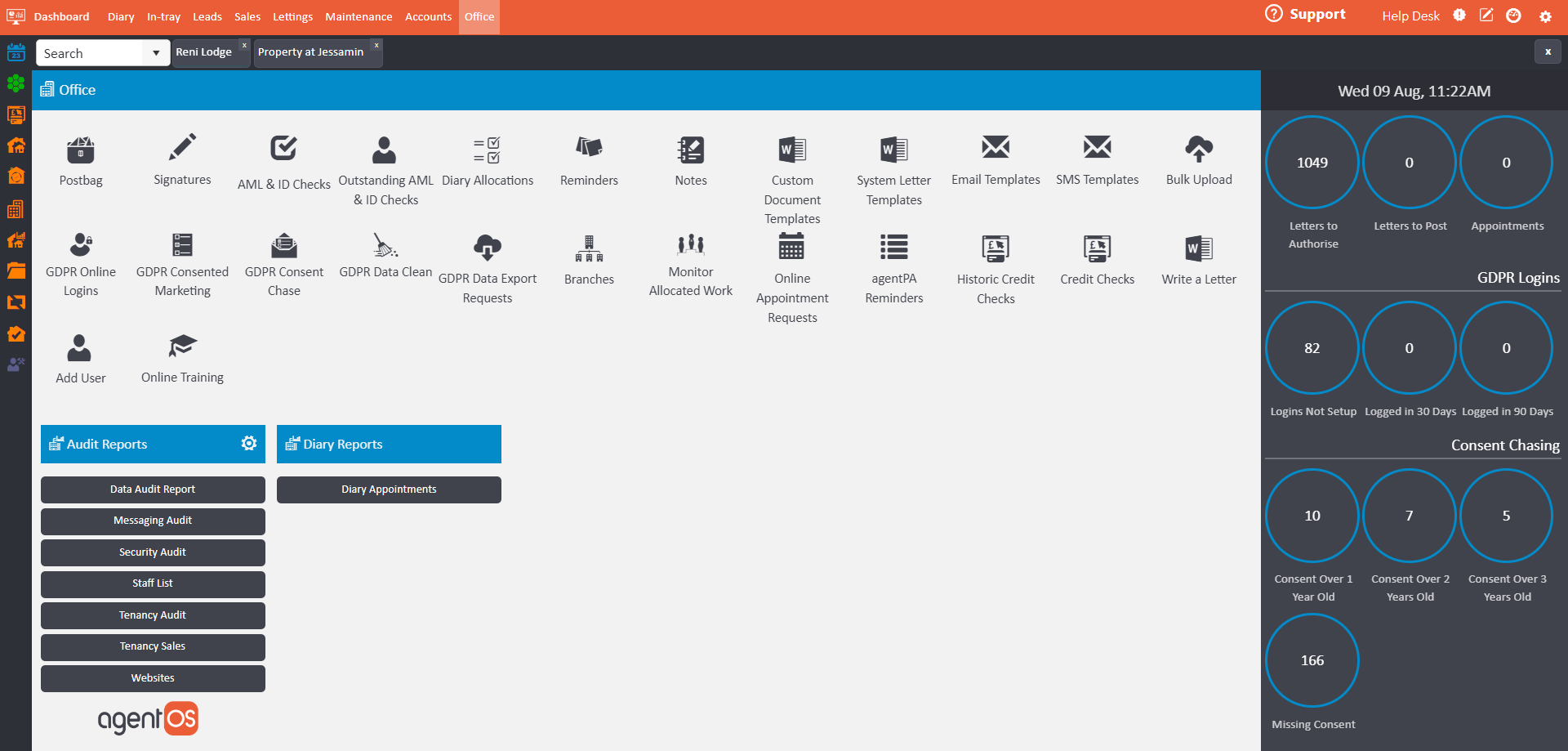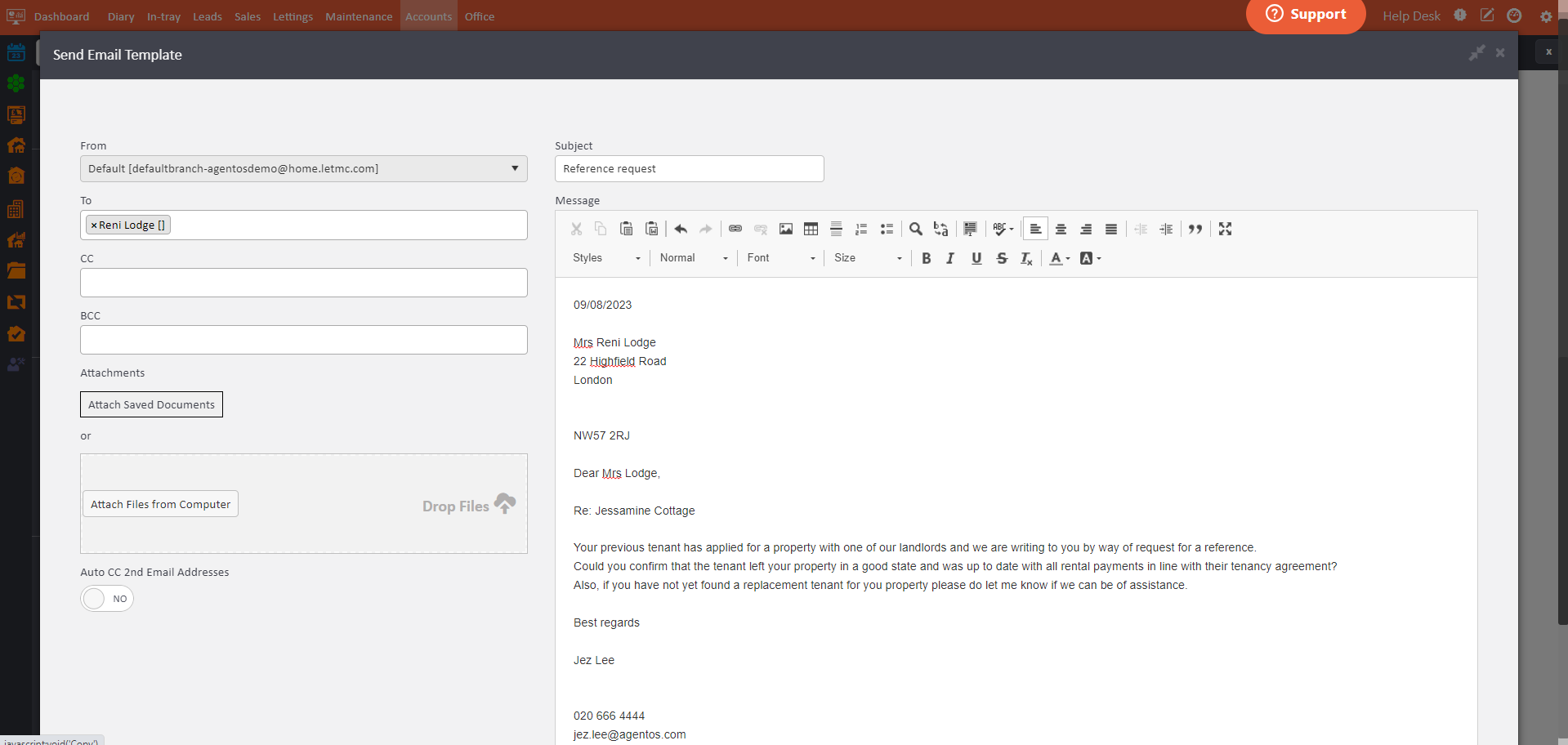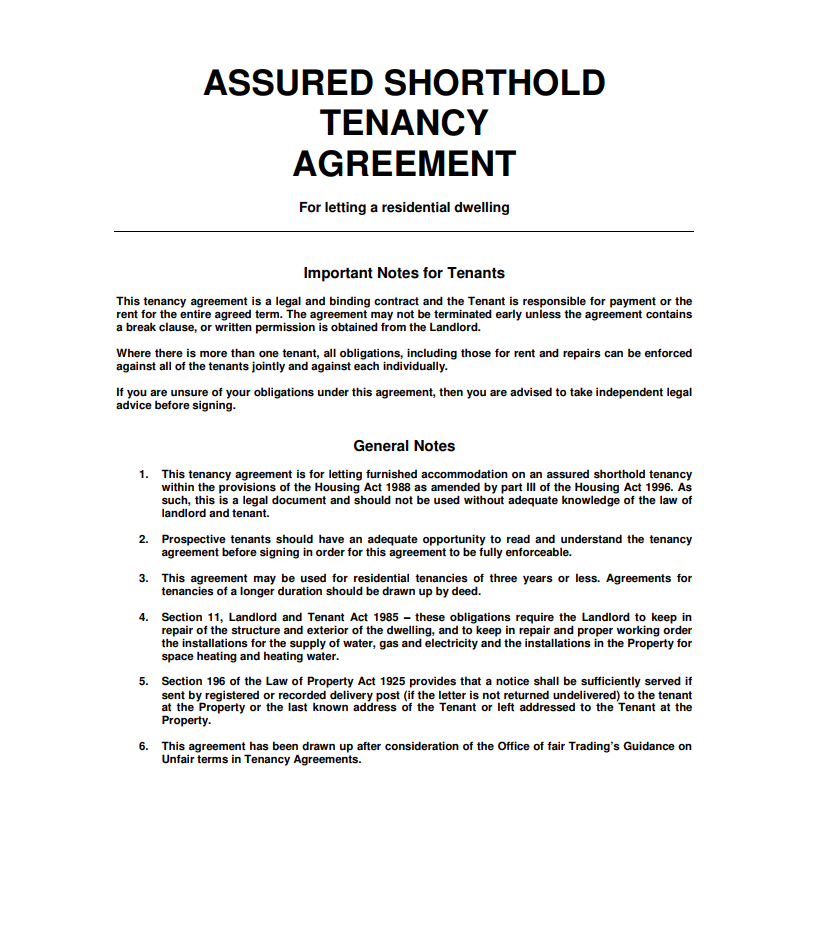 Documents
Manage your own doc.x email and SMS templates for customised communications.
Custom Fields
You can add, remove, edit and position different types of fields and tabs so you can finally store all the information you want in exactly the format that you choose.