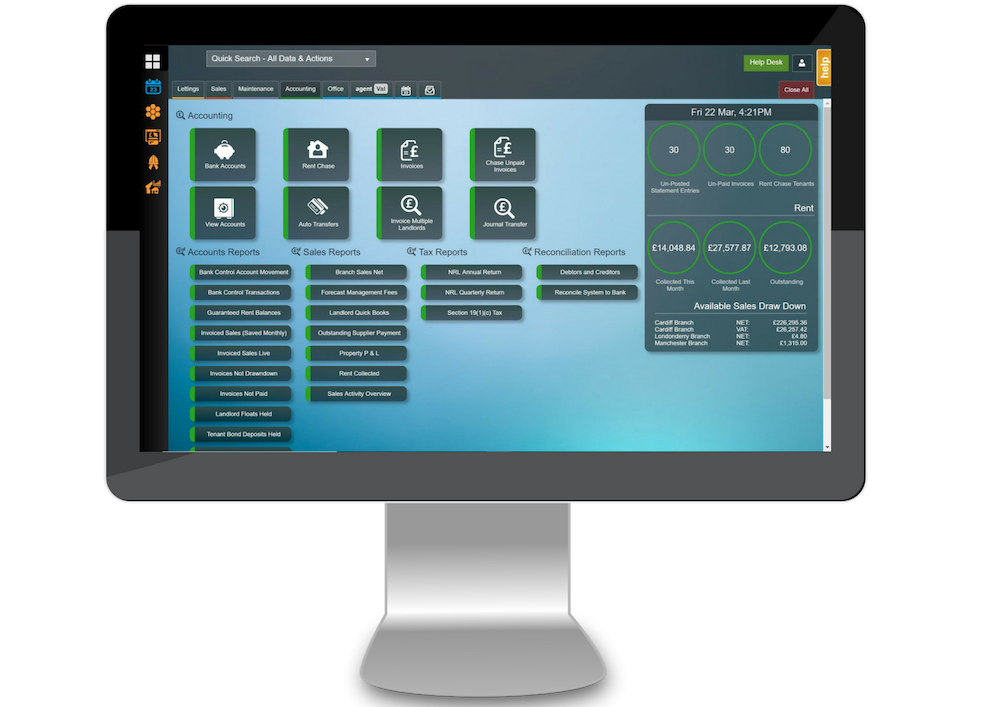 Client Accounting
Great client accounting features in AgentOS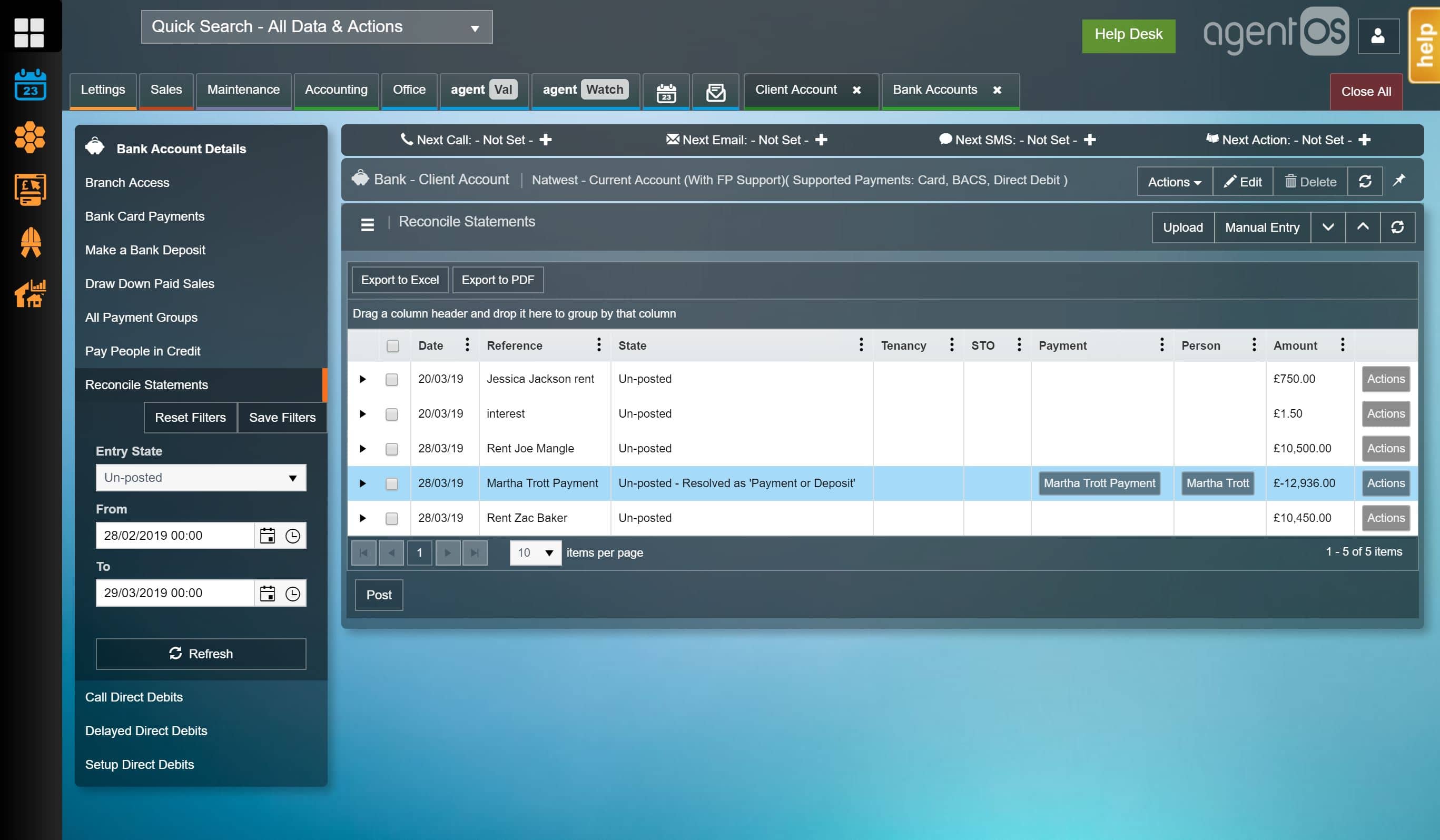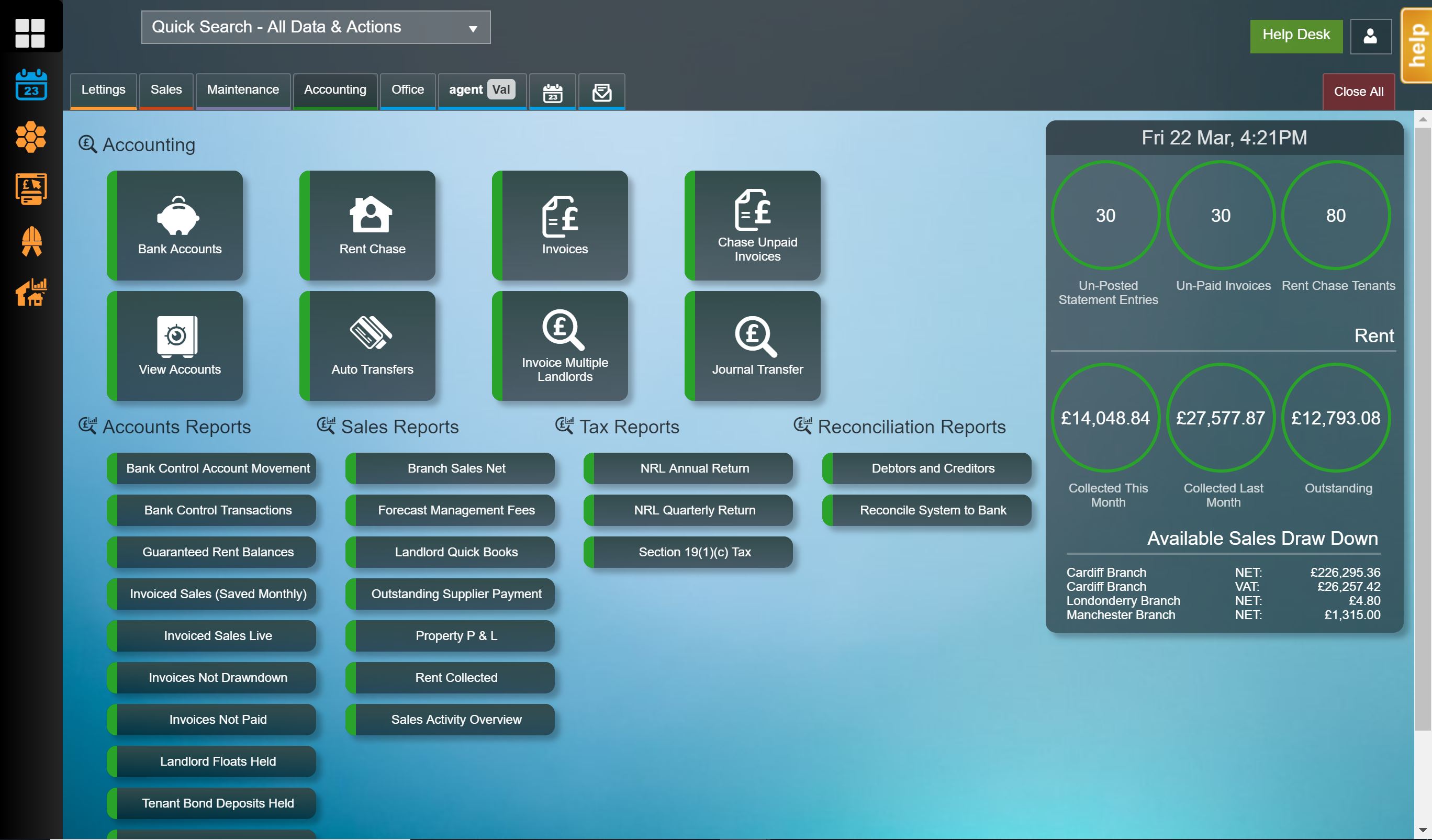 Reconciling
Reconcile statements in three easy steps, saving you time on admin and manual entry. Simply download a CSV file from online banking and away you go.
Payments
Payments are easily made through our accounting function on agentOS and you can also use our quick search bar to access a profile and make or take payments from here.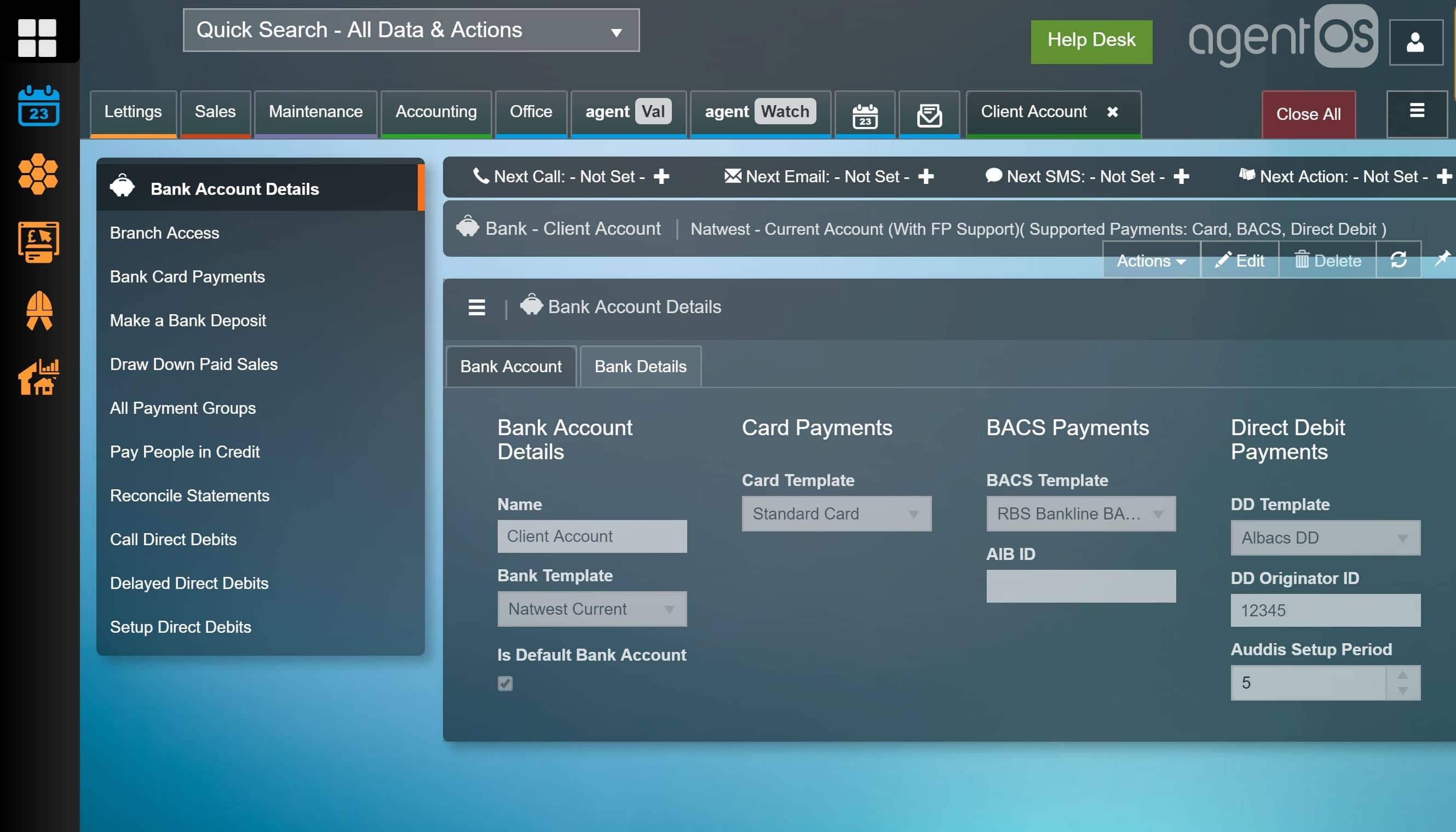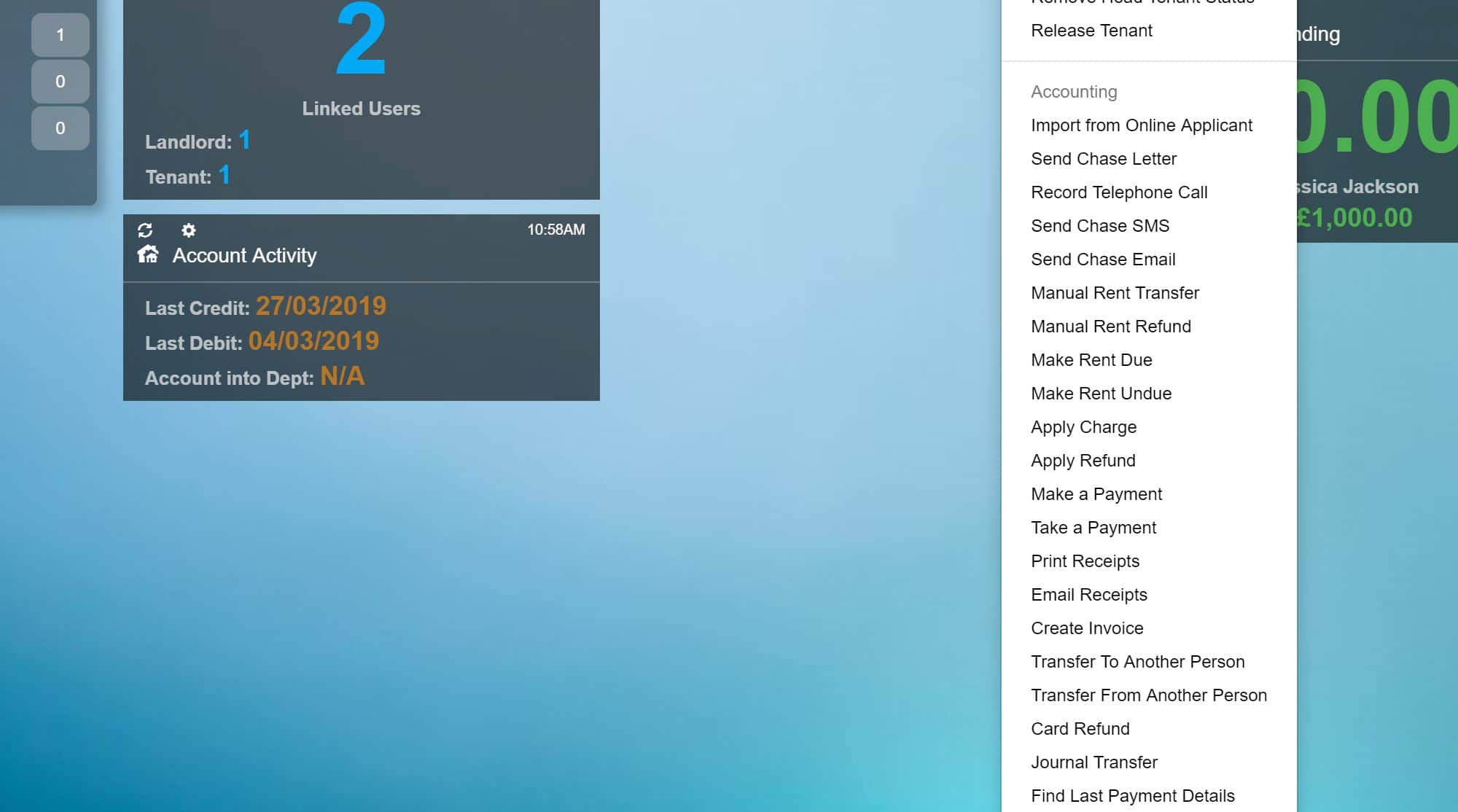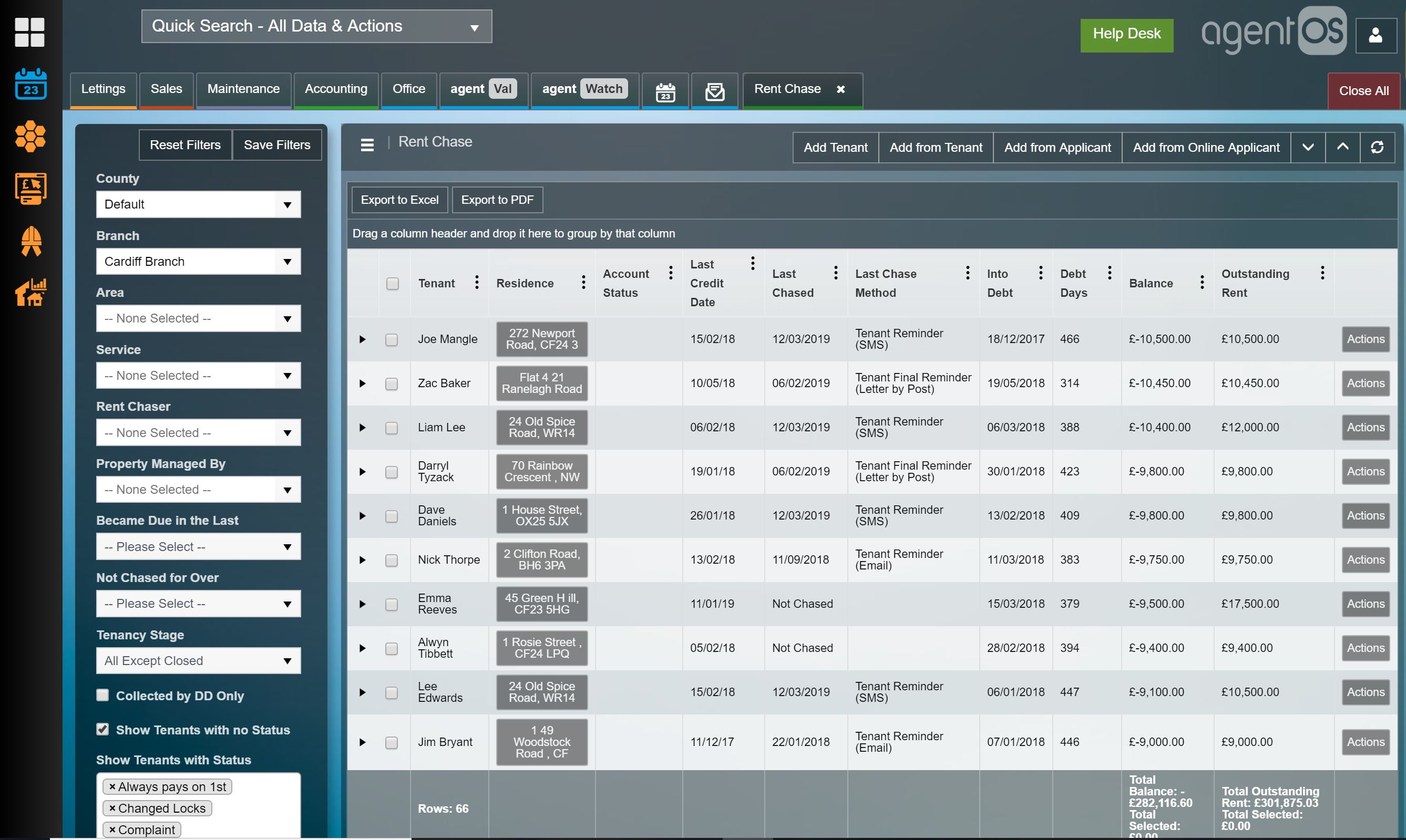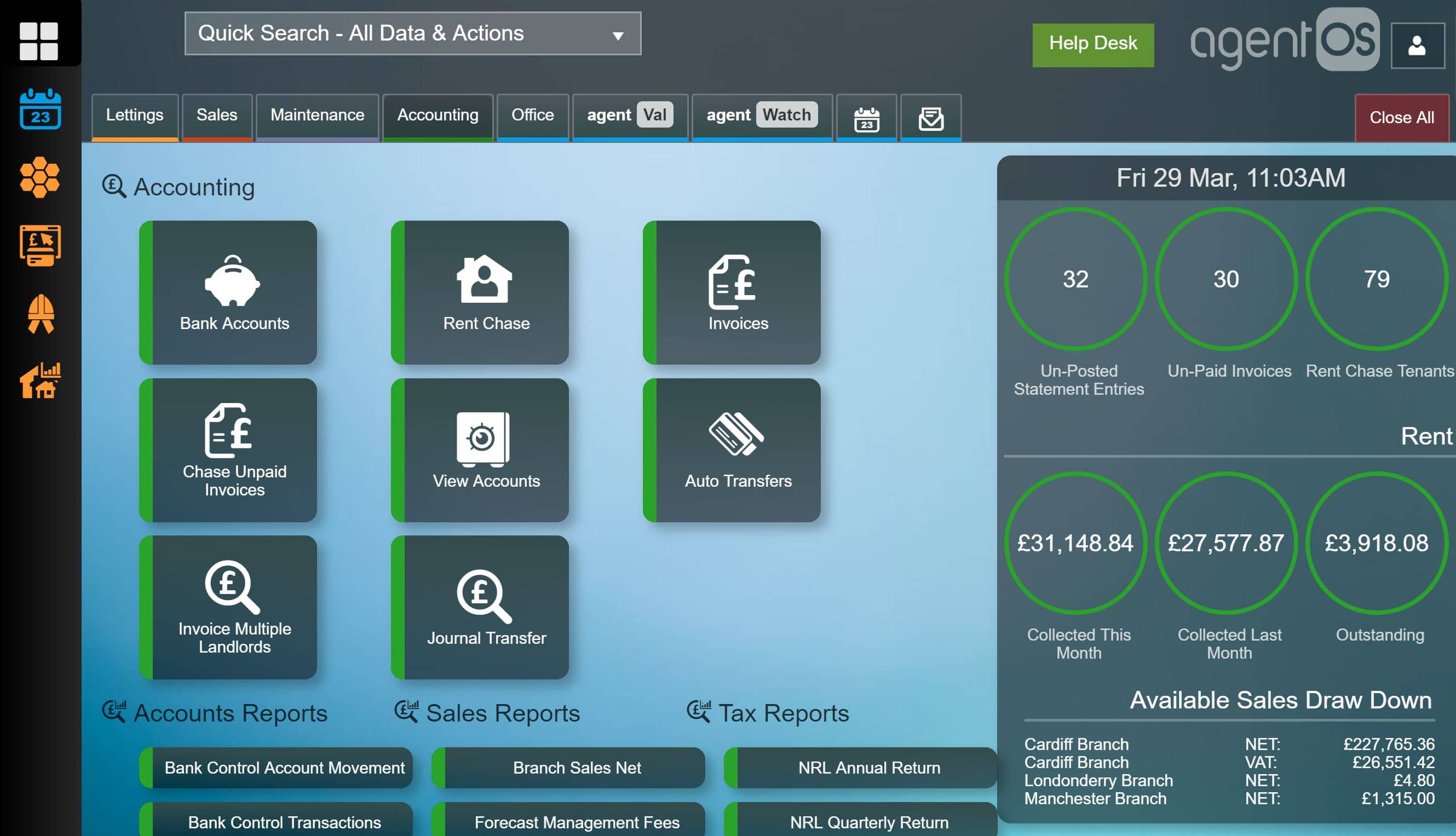 Rent Chase

Use agentOS' rent chasing tool to chase rent via SMS, email or letter to individual tenants or bulk chase a number of tenants at once. Add notes to keep staff informed on conversations with tenants and next chase dates.
Deposits
Track location of deposits; supporting all schemes for England & Wales, Scotland and Northern Ireland. TDS members benefit from a dedicated upload file for batch registration.