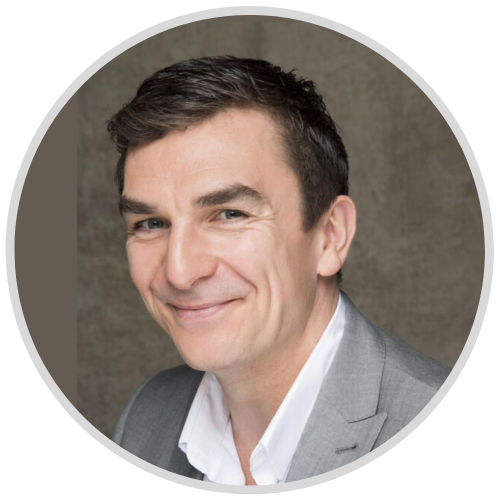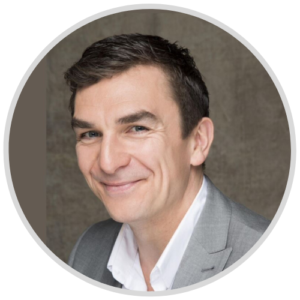 Glyn Trott
Managing Director
**UPDATE 18.3.2020**
Covid-19 Update
It has been so unfortunate that we had been planning the price increase for months as we set out with our clients that any increase we would give 3 months notice.  As we invoice our clients on the 16th of the month, this was the first time we needed to let our client know before a 1st June date.
It is unprecedented times for our clients, the industry and ourselves and I can only apologies for the unfortunate timing of this announcement.  In light of what is happening, while we have made this announcement we are going to review this before the 1st of June before making any decision with the price increase.
Also, if you are having cash flow difficulties then please talk to us to see if we can help you, your teams and your business.
In the meantime our client success managers are spending their time reviewing your business to see if we can share insights on what other agents are doing in their businesses to help get through this difficult time.
We are also accelerating a mobile web app (called negApp) for release on 13th April to help your teams access agentOS on their mobiles.
If there is any way you think we can help and support you then please let us know.
Glyn
agentOS price increase for 2020
2019 was a very busy year for agentOS with a rebrand, 9 software releases containing over 35 new features and 13 new API connections, and lots of the development based on your feedback.
Within the company we have made investments and improvements so we can deliver more that gives you and your business success. Those investments included:
| | |
| --- | --- |
| Built in online training software | Online training software for new starters so you don't always have to pay for training |
| Customer Success Software | This allows us to understand your business, compare and then share what opportunities lie within your business to drive more success for you |
| Improve live chat | Using Zendesk we are driven to solve your support questions and problems faster |
| Call back | We know you're busy so if you call us and hang up, we know and call you back |
| Software request software | Using Canny we have democratised software development by given you opportunity to make requests and vote them to the top |
| Negotiator app | Making agentOS more mobile friendly for your team |
| Employed web app developer | So we can develop more mobile apps |
| Open banking | We gain FCS approval to enable building in open banking to save you time and with open banking payments, save banking charges |
| Importing Rightmove lead | Auto import of leads from Rightmove, and OTM in the next release (March 2020) and Zoopla after that |
| Template Emails | This has been a big request over the years |
| agentWatch | Over 5 million competitors properties mined ready for canvassing and prospecting |
| API | Continued to develop the API connection to connect more Proptech to agentOS |
| Word Document Template | Custom Microsoft Word templates to replace the old PDF templates, so you can make changes to documents yourself and not wait for us to code the changes  |
Inflation and Brexit
As with your business, my business has been impacted with 2 years of minimum wage increases, increase in mandatory pension scheme contributions and general inflations. 
Brexit has also taken effect.  As a Proptech company we buy in our services from companies like Amazon and Microsoft, who often charge in US dollars and Euros, which has fluctuated against sterling and resulting in increased monthly costs.
So when will the price increase come into effect
Our last increase was April 2018, which was over 2 years ago.  The new price increase will come into effect on 1st June 2020.   
How much by
Our standard branch subscription of £150 will increase to £175, and will include one open banking connection.
Extra user subscription will increase from £25.00 per user to £27.50
Plans for 2020
I appreciate you wanting us to develop more (I personally review all software requests in Canny every Monday) and we are keeping to our high rate of releases.
Our big focuses this year are:
Improving our applicant matching features which includes appointment reminders, and auto responders with live online bookings

agentWatch App that puts prospecting and canvassing in your negotiators hands

Open banking payments so you can retire BACS and associated costs or save time from faster payments
Finally
As a business owner I am sensitive to any price changes that are often beyond my control and increase my costs, which I have to then pass on.
What is in my control is our core values which are 'to have our people and our clients interests at heart' and 'to never be complacent'.  We do not take for granted that you have chosen us to provide a critical service for your business and are driven to develop more that builds success for your business.
We love solving agents' problems that gives them client success
Footnote of other changes
Portal and website uploads – each branch includes 4 uploads (including API).  Additional uploads will be £15 pcm as these services incur costs with moving data every night with Amazon.
Any documents or brochure changes will be £10 for a change or £25 for a new document. Alternative is to use the word templates and make the changes yourself.
We now provide a £20 pcm training subscription, so instead of paying an upfront training fee, spread the cost with a training subscription that includes annual amounts of off site/onsite and online training.
Payments not by direct debit. Due to the manual process of invoicing and reconciling payments no paid by Direct Debit will be subject to £10 pcm non direct debit payment fee.